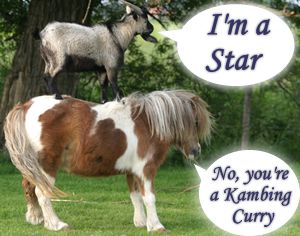 All menus have some Plough Horses (also known as Cash Cows). The profitability/contribution metric used in the Menu Engineering Model is based on an average.   The nature of an average means there will always be some items below the average. Assuming all items meet the popularity benchmark, any items below the average are Plough Horses and all those items above the average are Stars.
The popularity benchmark is based on 70% of the average number of items sold.  Any items that don't meet the popularity benchmark are Dogs or Puzzles.
As a result, we expect to have some Plough Horses on the menu. These are the menu items that our customers keep coming back for. They are perceived as good value for money and are often the backbone of the business.   They tend to sell themselves, leaving us to focus on our Stars.
Resource: Menu Engineering Model