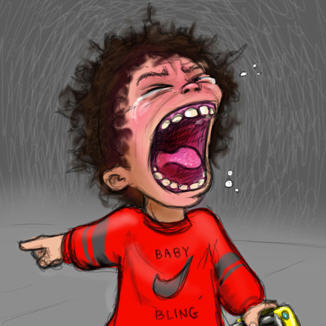 If you are in the family restaurant segment your children's offering can make a difference. Here are 10 ways to position your business to better cater for children:
1. Serve everything with a side of Tomato Ketchup.  This will save you many trips back to the kitchen.
2. Arm your front of house team.  Teach your service staff techniques for engaging with children. Have a toolkit of ways to handle inevitable situations such as unruly monsters unsupervised by exhausted parents.
3. Always have a mop ready.  Children are still learning to drive their bodies and will spill, break and drop anything that isn't fixed to the floor.
4. Provide child friendly activities.  Offer a play area, table activities or both. Keeping a child's mind active will increase sales, encourage repeat business and decrease your rate of slide into insanity.
7. Get something edible on the table pronto.  This helps settle the children and keep them focused.
8. Offer a range of children's dishes.;  Target your items at kids, but also include a couple of items that parents would prefer the kids to eat.
9. Offer children sized drinks.  Kids often struggle to get through a full sized soda.
10. Streamline your check-out process.;  Parents have a keen sense of when a child has has enough of any given environment/situation. It is often only a mater of minutes before a child changes from Dorothy from the Wizard of OZ, into Regan from The Exorcist.