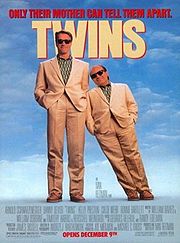 Good restaurants provide a consistent dining experience. The quality, quantity and presentation of food plays a major role in a customer's experience. Too often guests are disappointed by a meal they have tried previous that does not meet their expectations.
Here's 10 ways you can control the consistency of the food you produce:
Ingredients – Select ingredients that can be reliably sourced. It's fine to have specials featuring seasonal or rare ingredients, however if you want consistency in the food you plate, it's not a good idea to include them in your regular recipes.
Purchasing – Find a suppler that is willing to provide ingredients that meet your requirements. Clearly define what you want. Be prepared to pay a bit more to a supplier that can take responsibility for providing the right ingredients.
Buy Right – Consider purchasing pre-portioned ingredients. They often cost a bit more, but once you factor trimming and labour, it can be relatively cost effective.
Receiving – Monitor incoming goods to ensure they meet your standards.
Preparation – Where possible portion your ingredients before service. There is pressure to cut corners in the middle of a busy meal period. Portion ingredients as part of you preparation process.
Use Scales and Measures – measure the amount of ingredients you use and the amount of food you plate. Simple right?
Plating to Capacity – present your food in crockery that governs the amount of food it can hold. McDonalds control the quantity of chips served with each meal by putting them in a bag or box with a limited capacity. Use crockery such as ramekins to do the same.
Communication – ensure your team understand what your standards are. Provide them with recipes and photographs that clearly show how each menu item should look.  Tools such as Write-a-Recipe can be used to document recipes, including preparation instructions and plating photographs.
Training – teach your crew to ensure they have the skills required to prepare and plate food in a consistent manner.
Monitor – keep a close eye on the food that leaves your kitchen to ensure it meets you standards.